Vernon Dahmer Memorial
(To Be Installed Summer 2019)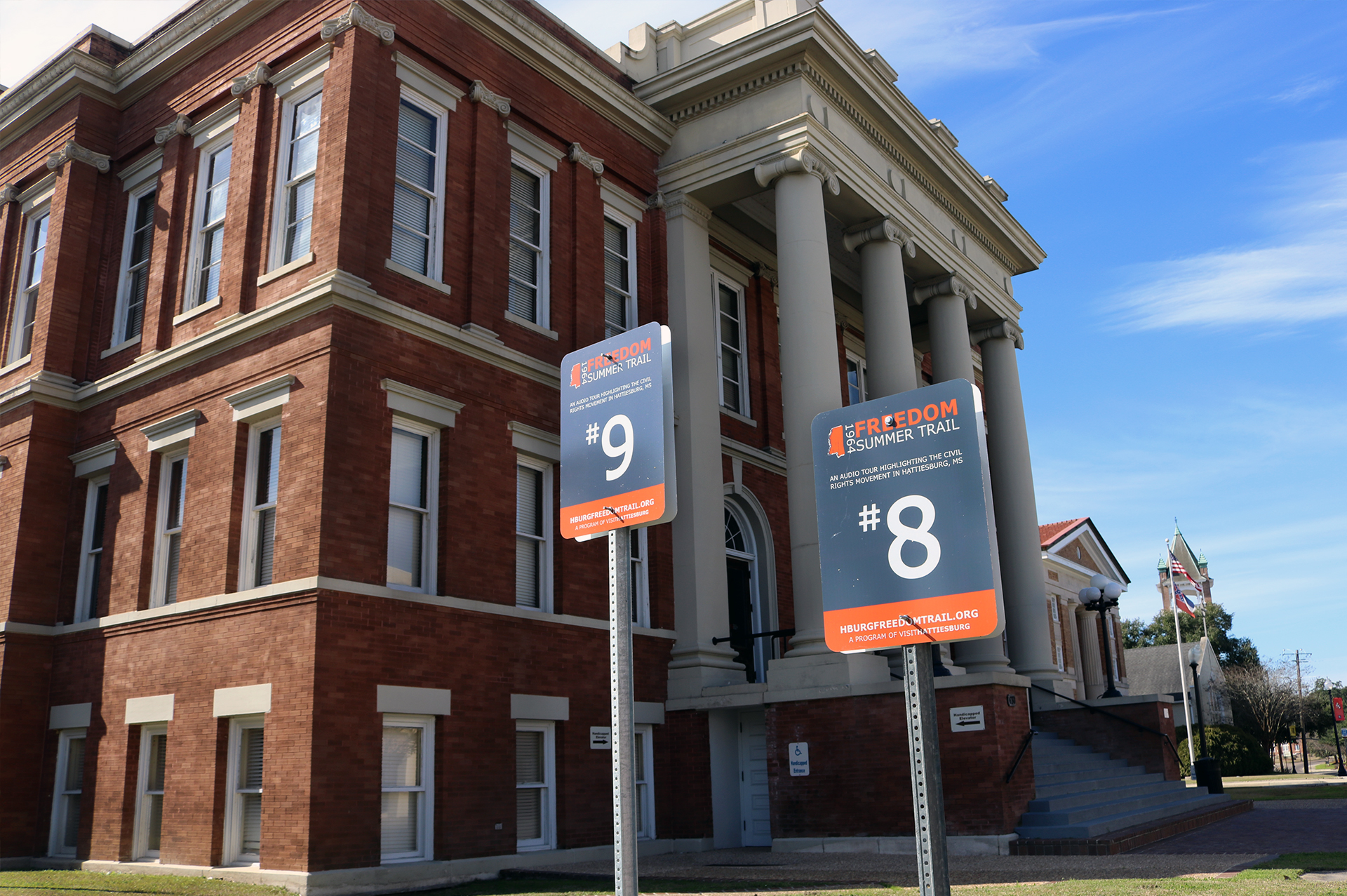 Narrator: Cameron Rackley
Historical Narration: Retelling by Cynthia Rackley on behalf of Ellie Dahmer.
A local African-American businessman and a NAACP president, Vernon Dahmer fully supported the Civil Rights Movement until he was tragically killed in 1966 by the Ku Klux Klan when they firebombed his house.
Dahmer was known for his voting rights campaign mantra "If you don't vote, you don't count."
+++
Ellie Dahmer is Vernon's wife. She recalls life with Vernon, describes their home, and reflects on the night he died after their home was firebombed on January 10, 1966 on the audio tour.